The Spaghetti Bridge Competition is back for 2017!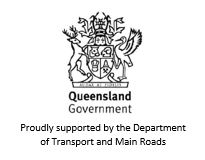 What is the Spaghetti Bridge Competition?
The competition is a fun and challenging opportunity for students to test their engineering skills and experience the planning, creativity, problem-solving and team-work required for a career in engineering.
Teams are challenged to build the strongest bridge weighing no more than 300 g (including a load plate, provided for free), constructed with only store-bought spaghetti and glue and to span a gap of at least 35 cm.
In 2018, bridges must actually work like a bridge – that is, there must be an obvious bridge "deck" that a toy car could theoretically drive across.
In 2018, we will again be testing bridges in three locations:
Northern Brisbane/Sunshine Coast – Friday August 10, 2018 – St Eugene College, Burpengary
Central/Southern Brisbane/Gold Coast – Monday August 13, 2018 – TAFE Qld South Bank.
Townsville – Sunday August 19, 2018 – James Cook University
There will be two FREE Professional Development workshops for teachers to support this event, Dates will be advised as soon as they are finalised.  It is anticipated that both workshops will be in March.
Brisbane (TAFE Brisbane, South Bank Campus)
Townsville (James Cook University)
During the Professional Development sessions, civil engineers will provide information on the physics of bridges, and TELG will provide curriculum ideas, tips on how to build a spaghetti bridge and other useful information to help your teams successfully participate in this event.
Prizes:
In 2018, the total prize money of $4000 (thanks to the Queensland Department of Transport and Main Roads) remains the same as in 2017, but we have increased the number of prizes.  All prizes are presented to the team's school for distribution as it sees fit, but we encourage the schools to pass on the prize money to the winning team (with the exception of the "School Prize").
First Place – Largest Peak Load (across all three testing locations) – $1000
Second Place (across all three testing locations) – $750
Regional Prize (largest load in a region not already receiving first or second place) – $500
Year 7 Winner (if not receiving any of the above prizes) – $500**
Best "First Time School" team – $250
"Most Aesthetically Pleasing" Bridge -$250
School Prize (most bridges tested from the one school) – $750
Note: Teams are only eligible for one prize.
If you would like to register for the competition, please complete the form by clicking on the button below.
School Competition Registration
If you would like to register for the Bridges Teacher PD:
Note: teams will be sent up to three load hooks as part of their registration (for free).  Additional load hooks can be ordered from us @ $6.50 each plus postage.  Load hooks can be shared between teams – there is no need for each team to have their own hooks.
What Should I Do If I Want My School To Participate?
Download Rules and Conditions document.  Read it carefully.
Keep an eye on this page and our Facebook page for updates.
Apply to your school to come to the PD.
Start to organise your teams.
Save the Date
PD for Teachers (Free)!
Brisbane – May 15 – 4 pm to 6.30 pm (TAFE Qld South Bank)
Townsville – June 1 – 2.30 pm to 5 pm (James Cook University)
Testing Dates:
Townsville – August 13 – James Cook University
Northern Brisbane/Sunshine Coast – August 18 – St Eugene College, Burpengary
Central/Southern Brisbane/Gold Coast – August 21 – TAFE Qld Brisbane, South Bank
"…sincere thanks for encouraging and inspiring the next generation to engage with engineering through the spaghetti bridge competition. I know our lads at St Edmund's College really appreciated the opportunity. See you all again next year." 
"We recently wrote thank you letters to the bus driver that drove us to and from the Ekka and even though I have a class of 16 year old boys, they named 'testing their spaghetti bridge' as one of their main highlights of the day, which beat the rides and show bags they were desperate to get to! It just goes to show how proud they were of their designs, efforts and being part of a competition in which their mainstream peers attended."
How to Register Your Team(s):
1. Visit our Registration Page and register your teams
2. Schools can enter up to 10 teams.  Each school will receive up to 5 load hooks (extra hooks are available to purchase for $6.50 each, plus postage).
Note: By registering a team, you are automatically agreeing to abide by the competition rules, terms and conditions.