Teaching STEM – Update and Resources No 1 2016
As often as possible, we'll be providing resources, ideas and updates relevant to teaching STEM in high school.
---
National Science Week

In 2016, National Science Week is embracing the "Technology" in STEM, in particular autonomous technology, with the National Science Week school theme 'Drones, Droids and Robots'.  The theme will centre of areas including agriculture, mining, manufacturing, medicine and space and deep ocean exploration.  It will also look at how autonomous technology has transformed our day-to-day lives – from robot vacuum cleaners and lawn mowers to automated pool cleaners.
All schools, from pre-school to senior secondary are eligible to apply for grants of up to $500 to run Science Week activities.  Grant applications will be accepted between 29 February and 22 April 2016.  Details will be available at asta.edu.au/programs/natscienceweek.
Science Week will take place 13 – 21 August 2016
---
Engineering – Go For it!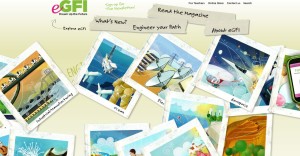 If you teach or are studying maths, science or engineering, then we can't recommend more highly signing up for the eGFI newsletter.  There is one for students and one for teachers.  As their website says, "From the interactive website to the colourful and inspiring print and digital magazine, there is something for everyone–students, P-12 teachers and informal educators, parents and guardians, and anyone else with an interest in engineering."  Brought to you by the American Society for Engineering Education (ASEE), it is an excellent source of ideas, inspiration and resources. Yes, it is American, but the activities can be easily adapted to suit the Australian curriculum.
You can sign up for the newsletter by clicking here.
---
An Index for Australia's Future Innovators
The Office of the Chief Scientist has released an index of more than 250 science, technology, engineering and mathematics programmes for students.  "SPI 2016 is an accessible guide to business, university, government and community-led initiatives putting students on the fast track to the future.  It includes in-class, after school, holiday, residential and on-line activities, catering to a wide and growing range of students."
You can read about the release here and download the complete guide.
Editors note:  TELG doesn't appear in the guide (we are taking steps to see if that oversight can be rectified, but despite that "snub" 🙂 it is still a very valuable document to have in your possession.  One of our planned projects for this year is to create a searchable, online version of this document – if you know any IT-savvy people who might be willing to be involved in such a project, we'd love to hear from you!